Alien meet Mosaic...
Posted by Rick Pollack on June 20, 2012 1 Comment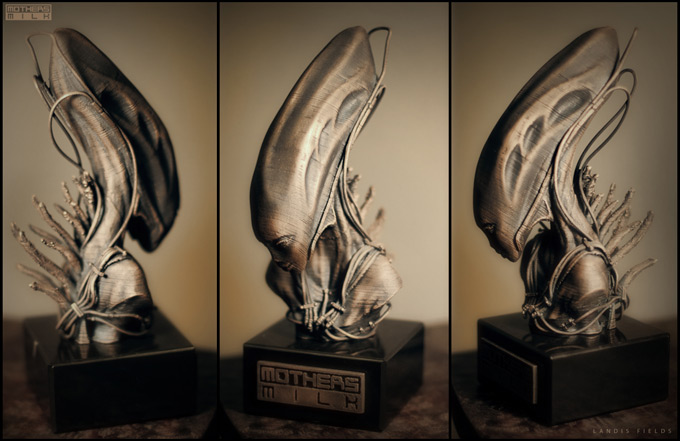 Landis Fields printed this otherworldly figure on his Mosaic - the torso, head and spine parts were printed. The base is marble. The parts that look like wire were made using tubing and wire. Read more about his work. Beautifully done!!!